JCW & Integrity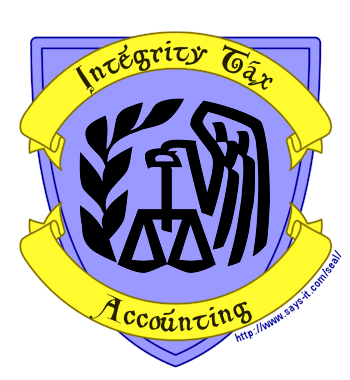 Tax Accounting
(904)535-1600

CELEBRATING JODI'S 20 YEARS IN THE TAX INDUSTRY!!!!
DISCOUNTS FOR EVERYONE
LOWER TAX PREP FEE'S FOR 2017 TAXES!!!
WHY TRUST ANOTHER NAME WHEN IT'S A STRANGER?
ESPECIALLY WHEN YOU KNOW JODI?
COME TO INTEGRITY WHERE EVERY CLIENT IS TREATED LIKE FAMILY!

SHOW ME YOUR PREP FEES FROM ANOTHER COMPANY AND FIND OUT
HOW MUCH LESS YOU PAY AT INTEGRITY ON TAX PREPERATION FEES!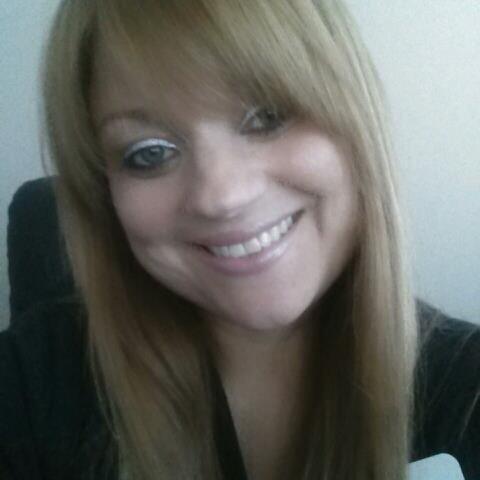 Jodi Chambers-Wilson
20 Years Income Tax Experience
Tax Accountant & Tax Analyst
11 Year Tax Law Instructor
12 Years Specializing in NR & Foreign Visa holders tax returns
Contact Jodi for your H1B/L1s & Special Tax Situatuions
Mobile Services
for Your Convenience
NO LINES, NO WAITING, TEXT W2'S, EMAIL W2'S
OUR SERVICES ARE SIMPLE & LOW COST!
WE DO BUSINESS THE WAY IT SHOULD BE DONE 100%
WE KEEP IT 100!!!
We guarantee our fees are less
than all other tax services
904-535-1600
or Email
integritytax.jwilson@gmail.com
Don't wait in the "Long Lines"
at tax time
internet based tax services are now available!!
never leave your home!!!
Now you can be worry free!!
We go off-site
or
Drop off or Fax your W2's
Announcing
mobile services
904-535-1600
Come to JCW Tax Accounting today & take care of all your income tax needs. Get the treatment you deserve and get your refund the way you want it.
MANY QUALIFY FOR UP TO
$10,000
REFUNDS THIS YEAR!
Let Us Get YOU ALL Your $$$$
JCW Tax

Accounting


Pricing Set For

YOU.
We offer the lowest pricing for all your services with an array of add-ons so you can customize your bookkeeping to your individual needs. If you have any questions regarding our pricing, please feel free to contact JCW Tax Accounting of Jacksonville Florida at (904)535-1600.
.
Plan 1
Bookkeeping
Starting At
$88.99 / Mo.

Plan 1

· Balance Sheet

· Income Statement (Profit & Loss)

· General Ledger

· Bank Account & Credit Card Reconciliation

Plan 2
Payroll
Starting At
$139.99 / Mo.

· Includes Plan 1

· Payroll Entry

· Payroll Direct Deposit

· Payroll Reports

· Payroll Tax Deposits

· Quarterly Returns: Federal 940, 941 and State UTC-6

· Filing of W2s & 1099s

Add-On

· Florida Sales & Use Tax filing $20.00

· Corporate Annual Report Filing $20.00*

· Workman's Comp Exemption $45.00*

· QuickBooks Training (up to 3 hrs.) $99.00

· Corporate Tax Return Filing - Starting At $210.00

· Personal Tax Return Filing - Starting At $50.00

Depending on forms to be filed.

(*Plus Filing Fees)
BOGO
Sale at our office today!!!
Buy one income tax preparation and get the 2nd HALF PRICE!!!
WE COST LESS THAN ALL COMPETITORS
Call NOW for Your personalized Free Tax estimator
Pay online and then pick up your completed tax return
at JCW Tax accounting
Or, pick up your completed tax return & pay when you pick it up
Call today & get your tax return started over the phone
Income Tax Time
is approaching!
Go where YOU
are Priority One!
We have many options for you to choose from
with more than 16 years doing income taxes
Let us help you get the most for
your hard earned money
Tax Time comes once a year
Make the best decision on how to get your money back
Let us help you help yourself at Tax Time
Get the customer service you deserve
Hello Friend,
Welcome to JCW Tax Accounting Web-site. We are excited to offer you the best customer experience. We here at JCW Tax Accounting are your one stop shop for all your Accounting Tax and Financial needs. Some of our services include: Accounting, Bookkeeping, Payroll, Internal & IRS Audit Services, Personal Tax Preparation, Business & Corporate Tax Preparation, Financial Needs Assessments, General Ledger and Financial Statement preparation, Monthly, quarterly and annual IRS filings, and Accounting systems set up. These are just a few of the services that we provide here at JCW Tax Accounting .
Please take your time and review our web-site. We are here to provide you with all of your Accounting, Tax and Financial needs regardless of your situation. Call us today to make an appointment and receive our free consultation with no obligation.
We are located in Jacksonville, Florida
904-535-1600.
Call JCW Tax Accounting Tax and tell us how we can serve you today.
Thank you, for visiting our website... Have a great day friend-
This Site and all of its contents belong to the property of JCW Tax Accounting.




No part of this site may be copied or used without written permission of the owner.